Why do we use this technology?
Reliability

SUNFIBRE wearable active lighting technology was developed in the Czech Republic. It is mainly used by security forces - rescue services, police, soldiers. Therefor it must be 100% reliable.

It is based on a unique system of optical fibers that shine at long distances in low visibility and in the dark.

Safety

Unlike reflective safety features, SUNFIBRE has its own light source.

It transmits the light through special optical fibres that are protected by a fabric, thus ensuring maximum durability to mechanical damage. The optical fibres shine in all directions up to a distance of 3 km.

Simplicity

The active lighting system is very simple. It consists of a light guide, a control button and a power bank.

Anyone can operate it. In addition, the products can be switched on quickly in case of danger or the need to increase your visibility.
The technological company SCILIF s.r.o. is behind the development of this technology.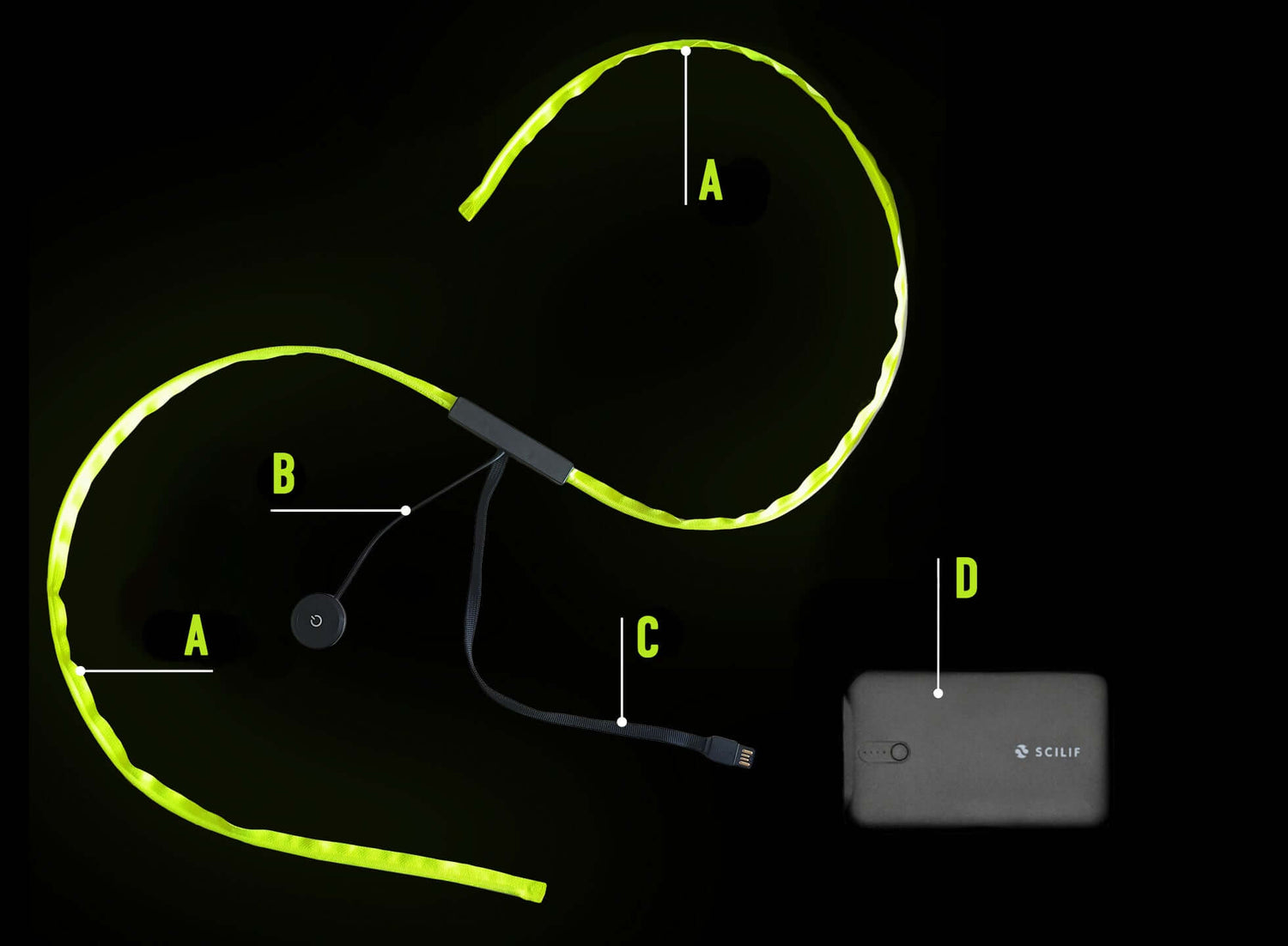 ELEMENTS OF TECHNOLOGY
SUNFIBRE technology consists of a multi-layer optical cable braided with a textile layer (A). Throught the optical cable is a light guided in spirals and forms an aura of light around itself that is visible from 360°. In addition, thanks to the special elastic layer, it is fully bendable, durable and washable (without a power bank). ​
The button (B) allows you to switch on and change the lighting modes.
The system is powered by a textile cable with UBS A (C) and a power bank (D).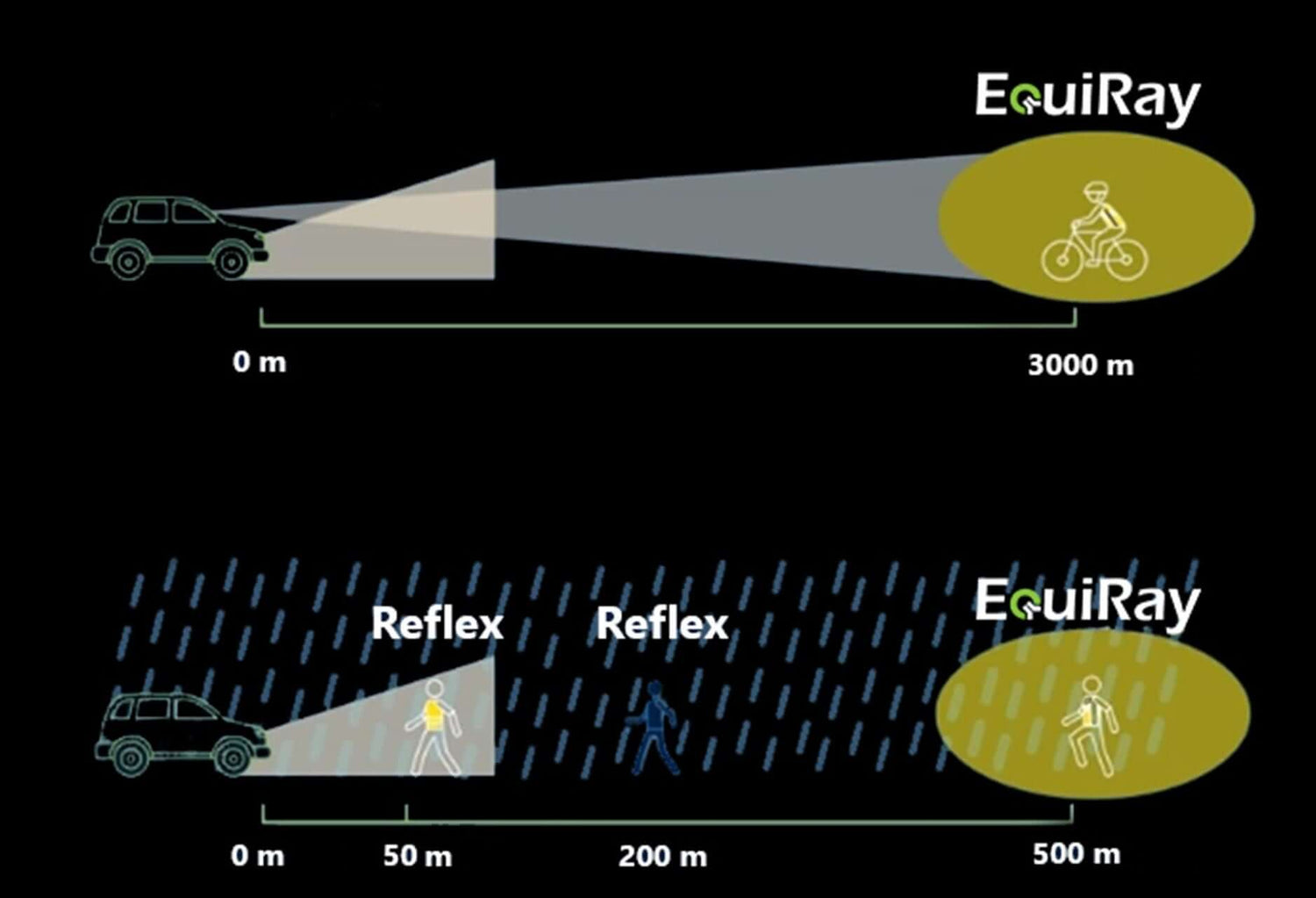 MAXIMUM VISIBILITY
The SUNFIBRE technology we use in our products ensures you maximum visibility in all weather conditions.

On a clear night you can be seen up to 3 km away.

In heavy rain, snow or fog you can see up to several hundred metres.

Compared to reflex, the driver will notice you sooner and can react earlier and faster.
Comparison "with" and "without" SUNFIBRE technology